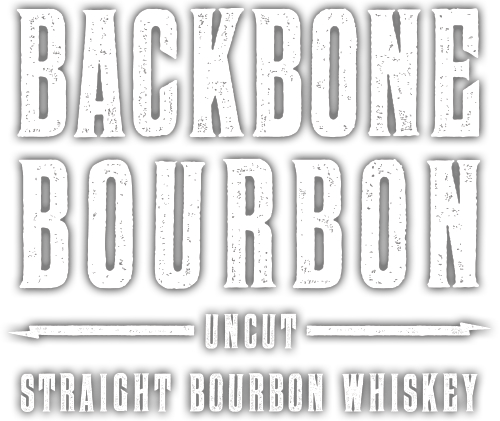 Discover a true uncut whiskey,
straight from the barrel, crafted
to be sipped & savored.
TWO BOURBONS – ONE BIG FLAVOR PROFILE
Whether you choose Backbone Uncut or Prime, you will experience a bourbon that has the rich, bold flavors inspired by the whiskies from ages past. Discover which Backbone is right for you: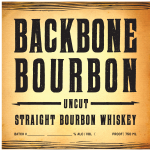 BACKBONE UNCUT
Discover a true uncut bourbon whiskey, straight from the barrel, crafted to be sipped & savored straight or on a big block of ice. Each batch is a limited edition release that delivers an incredible flavor profile with a smooth finish despite the high proof.
Barrel Strength, 114-117 proof varies by batch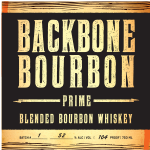 BACKBONE PRIME
Experience a big proof that is smooth to drink without compromising on flavor. The perfect craft cocktail bourbon, this blended whiskey combines a mix of straight bourbons with a touch of rye inspired by the first batch of Backbone Bourbon Uncut released years ago.
Blended, 104 proof
- ORDERING IS SIMPLE -
HAVE YOUR BACKBONE ON A BIG BLOCK

Don't water down your Backbone – enjoy the purity of a true uncut whiskey.
The slow-melt of a single, large block of ice allows you to enjoy Backbone Bourbon Uncut without diluting the complexity that comes from quality ingredients & the deep flavors found in the barrel in which it is aged.
When you order Backbone Bourbon Uncut, insist on Backbone on a big block.
Mark your calendars and join us for the launch of our newest bourbon, Backbone Prime. Meet our founders and be one of the first to taste Prime, our new blended bourbon that returns the bold, deep flavors of our very first batch of Backbone Uncut
Join us for a fun evening celebrating a great bourbon, experience a tasting with the founders, win prizes including bottles of Prime and Uncut and more.
July 30, 6-8 pm at Blend Cigar Bar
3981 E 82nd St, Indianapolis, IN 46240
LEGAL NOTICE: You must be at least 21 years of age to attend. To qualify to win great Backbone prizes and get priority seating for the tasting, you must be pre-registered.
A BOLD ANCHOR FOR YOUR FAVORITE BOURBON WHISKEY COCKTAILS
The strong proofs and rich flavors of Backbone Bourbon can kick your favorite cocktails up a notch.
Here are a few quick recipes of our favorite bourbon concoctions that deserve an upgrade to our Uncut small batch bourbon whiskey.