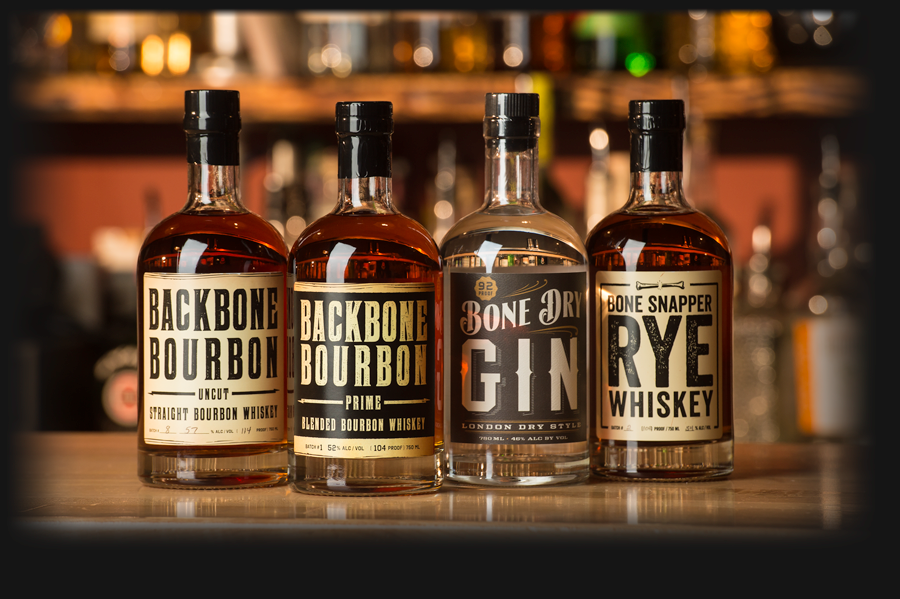 We're excited to announce we'll be releasing new batches of two Backbone products early this summer!
Backbone Uncut: Batch # 15
Release date: Late June 2017
We are proud to announce our newest upcoming batch of Backbone Uncut. This original brand launched six years ago in 2011.
For this release, we are also moving to a new bottle, one that elevates the profile of this barrel-strength brand. Starting With Batch #15, Uncut will be released in the rectangular bottles we also use for our Old Bones brand. While the label will remain mostly unchanged, the shape of the new bottle allows us to increase some of the dimensions to help the label stand out more from across the room.
Bone Snapper Rye
Release date: Early July 2017
Typically bottled between 24-30 months old, in July we will be bottling a 4-year-old version of our Bone Snapper Rye. An X-ray of either expression would show you the same bones but a wonderful difference in flavor: Young rye whiskey tends to be more spicy and herbaceous; this 4-year-old rye is rich, beautiful and smooth.
We tested this idea in early January by bottling and selling several Bone Snapper Single Barrels that were around this 4-year mark in select markets. We received overwhelming positive feedback, which helped us formalize this small batch offering.
Both releases, Uncut Batch #15 and 4-year-old Bone Snapper Rye, will be small and allocated. Please email Bill Kennedy to discuss your interest in these offerings. Once allocations are confirmed, we will take pre-orders to ensure you receive these products as soon as they are available to ship.
Hurry – these releases won't last long! Contact us today.